Fenix
With a simple interface, the patient is able to administrate their healthcare issues and retrieve information from their journal, such as test results and prescription information. Fenix is the portal for the patient who wants to be involved in their healthcare. At the same time, the system saves valuable staff time since telephone and administration are considerably reduced.
A variety of services
The patient is able to utilize the following services in Fenix:
Read their personal medical journal
View lab test results
Review and send requests for prescription renewal
Keep a health diary
Ask questions of their healthcare provider
Manage their appointments
High security
All information is protected by high security. The patient logs in with a username and password issued in connection with the ID check at each medical center. In addition, a one-time code via SMS is sent to the patients cell phone in conjunction with each login.
Fenix is ready to be hosted centrally and in the cloud.
Screenshots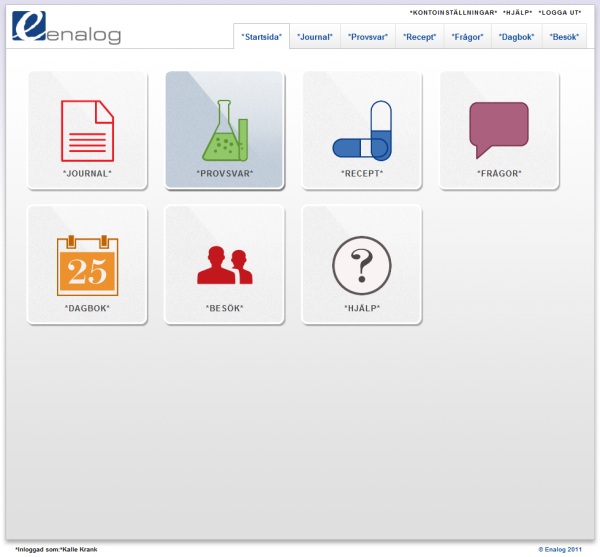 Customers

Quicklinks
Ventus