Ventus
Let the costumer deal with the administration
During the booking process, the customer must provide a variety of information related to the visit, which reduces the administrative burden on staff when the client is present. The visit goes faster, which provides better service while increasing capacity.
Easy to follow the booking flow
The administration interface allows you to follow customer flow statistics which provides the opportunity to adjust operations as needed.
Police departement in Stockholm
The Police Departement in Stockholm is the first to use this system. It is used to give customers the opportunity to make an appointment for renewal of passports and ID cards via the web. In parallel with web booking, they wanted to have a drop-in reception where waiting times for the Police Departement are viewable on the web.Ventus was adapted to these needs and the system is in operation since january 2012.
Brochure
Screenshots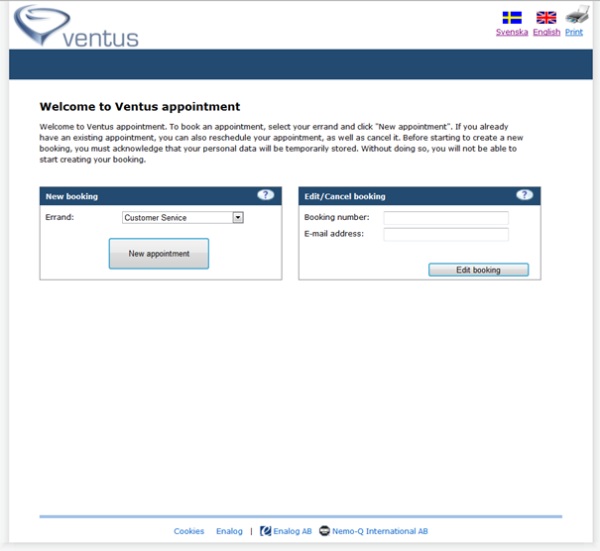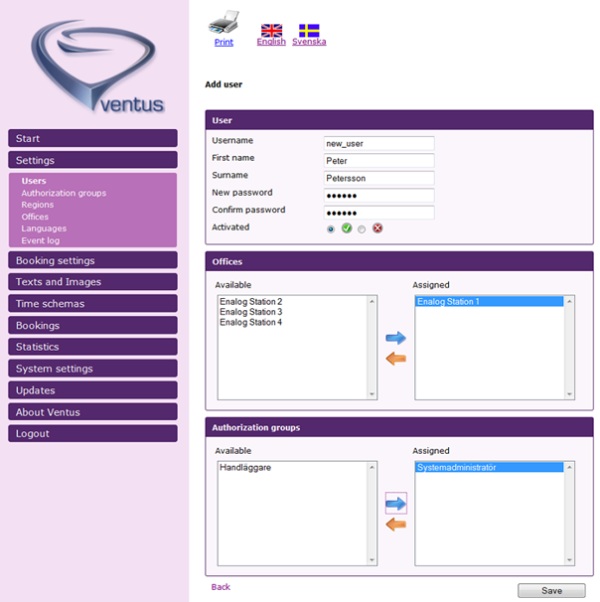 Partners

Customers


Quicklinks
Ventus