Terra
Terra gives the patient the opportunity to go online and book an appointment with their caregivers by showing available alternatives. The patient can then book an appointment for the date and hour that they prefer. You decide when the times will be released and how far in advance they will be available for booking.
The entire registration online
Terra combines both the registration and appointment process into one user-friendly web application used directly by the patient. After medical data is gathered and an appointment date and time are chosen, the information is forwarded and connected directly to the medical records system. This hightens customer satisfaction as they can register an appointment at any time, day or night. The result is less staff necessary to manage patient registration while improving customer service by eliminating the time spent in telephone queues.
Terra is easily integrated with established medical record systems.
Additional possibilities:
SMS notification gives the patient confirmation and reminders via SMS. An exceptional feature that reduces the risk of a patient arriving late or missing an appointment.
Payment service makes it easy for the patient to pay for his visit at the time of booking. It reduces both administration and cash management personnel.
Address Location facilitates booking when patients are allocated to healthcare providers based on their address. This determines which healthcare providers are selectable and only appointments to those facilities will appear.
Triage provides data about the patient through a series of questions. The data can be used to guide the patient through the reservation process and then connected to the visit.
Group booking: allows bookings for multiple patients at one time.
The self-service terminal gives the patient the opportunity to register on arrival before the visit. At the terminal, you can also add functionalities such as reservation and cancellation of appointments. It is also possible to connect to a traditional queue system.
Language administration makes it possible to view the booking page in several languages. A simple tool that increases service by enabling bookings by patients speaking different languages.
Dashboard is based on statistics in real time from areas of the business - information that is needed to control and adapt the work for maximum efficiency, comfort and safety.
Screenshots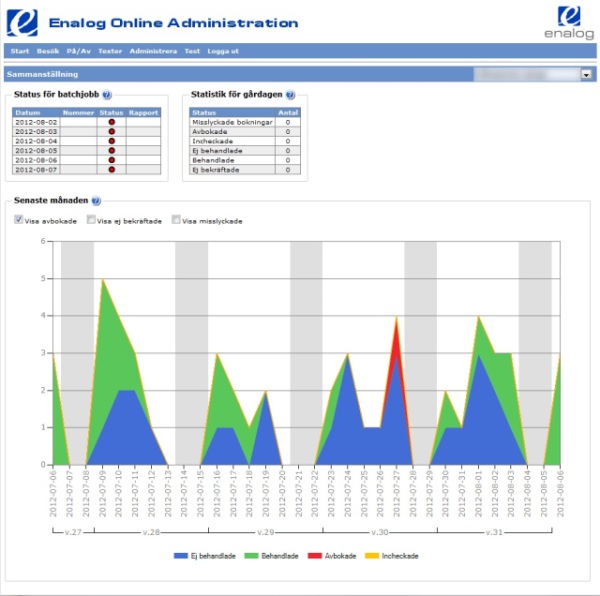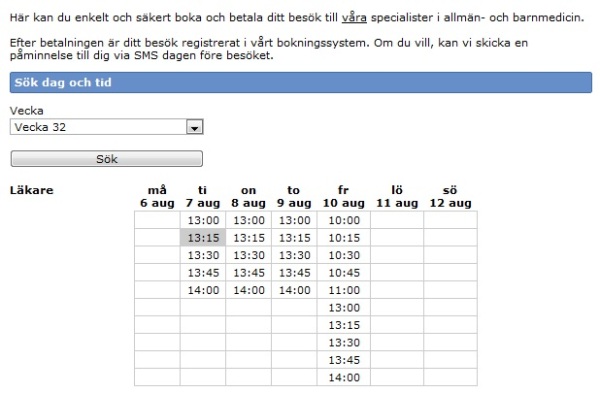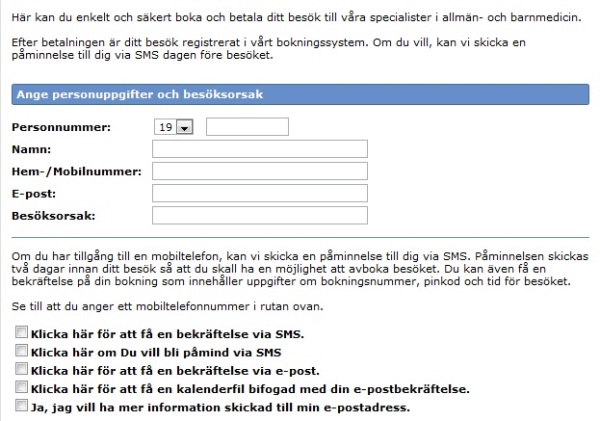 Customers




Quicklinks
Ventus